Capacitors Factory since 1989

Dingfeng Capacitor---What we should concern when replacing a run capacitor?
Dingfeng Capacitor---What we should concern when replacing a run capacitor?
When replacing a run capacitor, there are two important specifications that must be determined: its microfarad (MFD) rating and its rated operating voltage. It is always best to use a replacement run capacitor which exactly matches the MFD and voltage rating of the original run capacitor. However, if this is not possible, a replacement run with a MFD rating of plus or minus 10 percent of the original MFD rating can be safely used. If the original voltage rating cannot be matched exactly, then a capacitor with a higher rated voltage can safely be substituted. A capacitor with a lower voltage rating can never be used.

When replacing capacitors, if a single capacitor cannot be found to replace the original, multiple capacitors can be wired either in series or parallel to replace the original.

The rated voltage of capacitors wired in series is the sum of the individual operating voltages. The voltage applied to each individual capacitor is inversely proportional to the applied voltage. For this reason it is not recommended to connect capacitors of unequal values in series.
Capacitors can also be wired in parallel.The total rated voltage will be that of the lowest-rated voltage of an individual capacitor.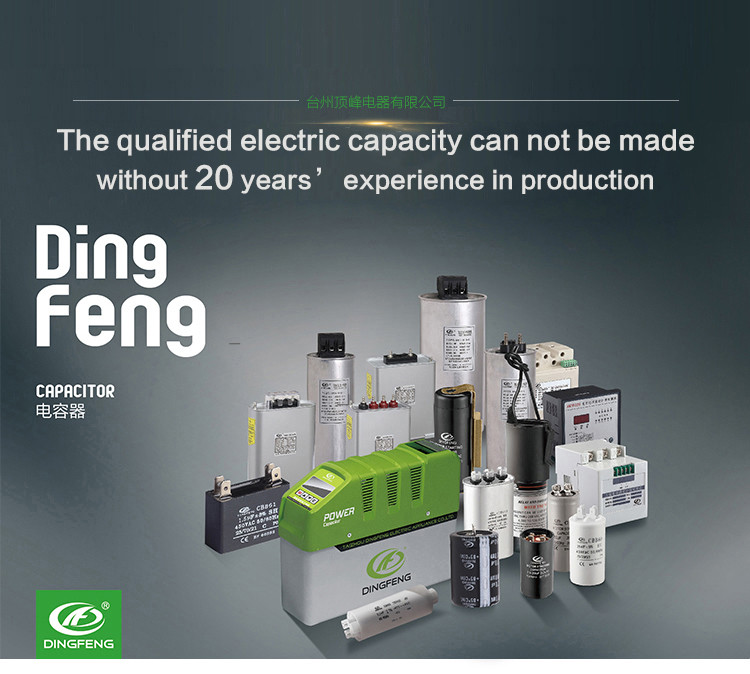 As the top three
capacitor
manufacturers in Wengling, we have engaged in producing
capacitor
for over 28 years and
we are trying to be better.
We believe one day
Dingfeng Capacitor
will exist in every corner of the world by means of its reliable quality and good reputation. By the way,
Dingfeng
sincerely welcome all the friend to visit our company and hopes to have a good communication and double-win partnership with all of you cause
Dingfeng capacitor
is always on the way to be better! Your views are the driving forces of
Dingfeng
! I hereby on behalf of all the members of
Dingfeng
, thank all of you for the long-term supporting and concerning of our growth.