Capacitors Factory since 1989
Dingfeng Capacitor -- Air conditioner starting capacitor price
Capacitors are the key components for starting an air conditioner motor. It is used to provide starting current for the auxiliary winding of the motor and to assist the compressor to start. Most of the air conditioners on the market today use capacitors that are integrated and operated. The starting capacitor used in general air conditioning is a CBB65 capacitor.
This capacitor takes heavy--edge metalized AL/ZN PP film as dielectric, coiled by high speed winding machine, liquid filled aluminum case and protective device structure with. It is treated by using refined castor oil or wax as an impregnant in the high temperature and vacuum environment to make the capacitor more stable with long working life. Meanwhile based on the principle of safety and proof--explosion, this kind of capacitors has been used the second age mechanical explosion prevent design to strengthen the reliability. The product adopts single and combined structures.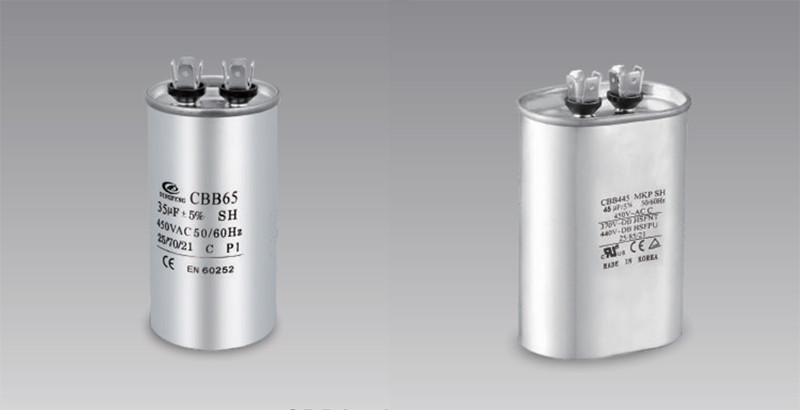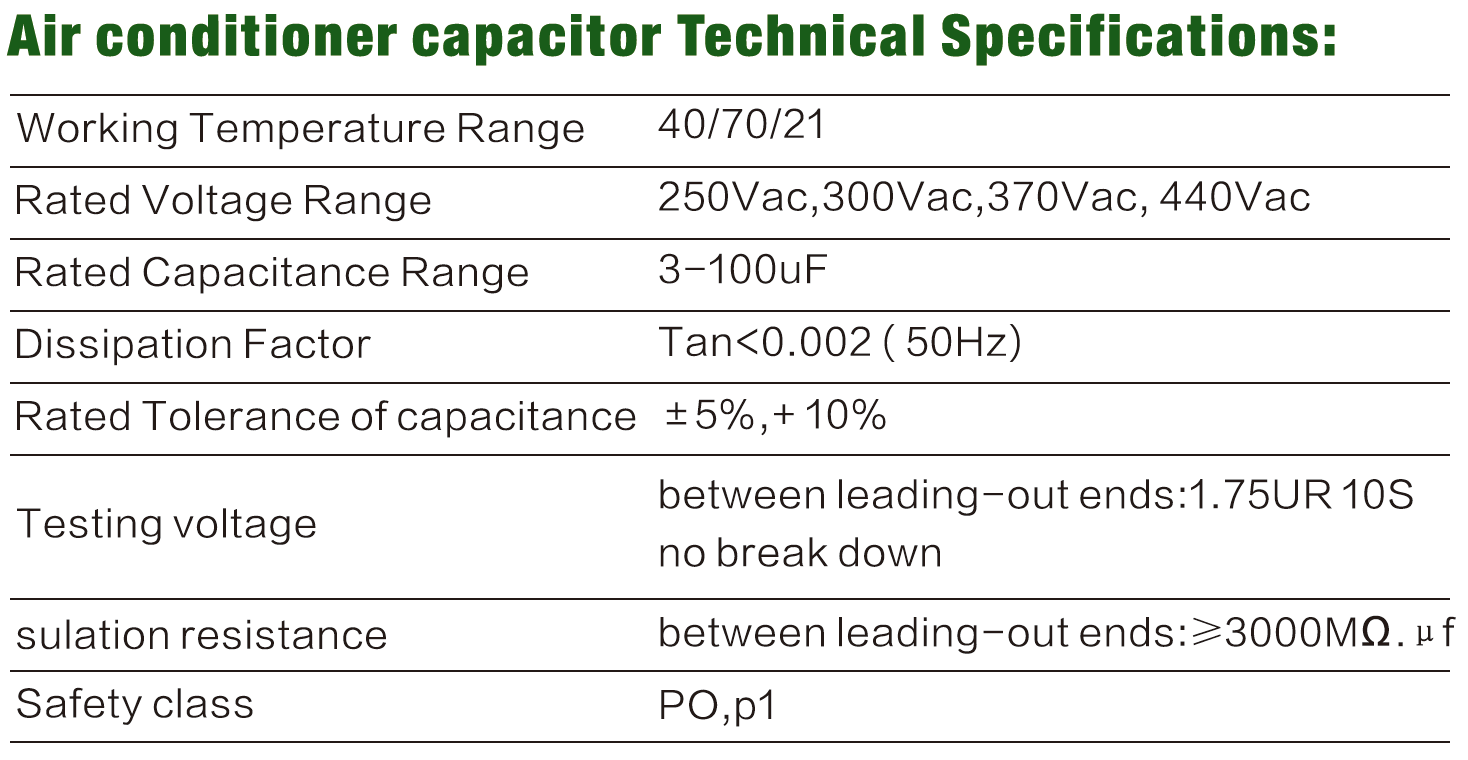 For more products and prices, please contact us.
E-mail/Skype: info@dfcapacitor.com
Tel/WhatsApp: +86 15057271708
Wechat: 13857647932
Skype: Mojinxin124