Capacitors Factory since 1989
Motor run capacitor features
▷Non induction winding Structure of metallic polypropylene membrance
▷It is a small in bulk,has long life-span and good self-healing characteristic.High insulating resistance,little temperature changing inside,excellent stability of capacitance
▷Non-toxic and non-leaking,profit environmental protection.
Motor run capacitor alternative design include the followings
▷Use round plastic shell,and insulation sealed lid for sealing plastic lid For sealing resin for sealing
▷Flat bottom or fixing stud M8*12
▷Fasten terminals,Lug,write,cable.
▷Plastic can,ABS,PC.
▷Suitable for starting and operating 50Hz(60Hz)AC Single-phase household electrical appliances.
▷Widely used as the start-up and running capacitor that is special for micro-water pump,cleaning machines,and single-phase household electrical appliances.
Motor run capacitor specification
Related Alternate Voltage

Rated frequency

50/60Hz

T-T≥3000MΩ,uf(20℃,100VDC)

T-T≥2000MΩ,uf(20℃,100VDC)




Between the electrodes: 2.0Un2s

Between the electrode and the shell:2000vac 2S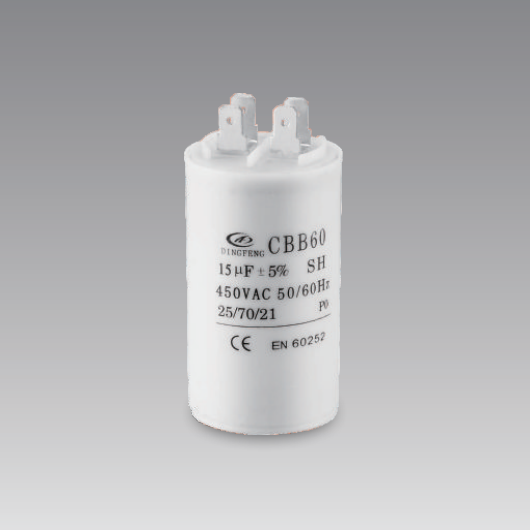 CBB60 40/70/21 SH AC MOTOR RUN CAPACITOR 24UF WATER PUMP CLEANNING CAPACITOR EN60252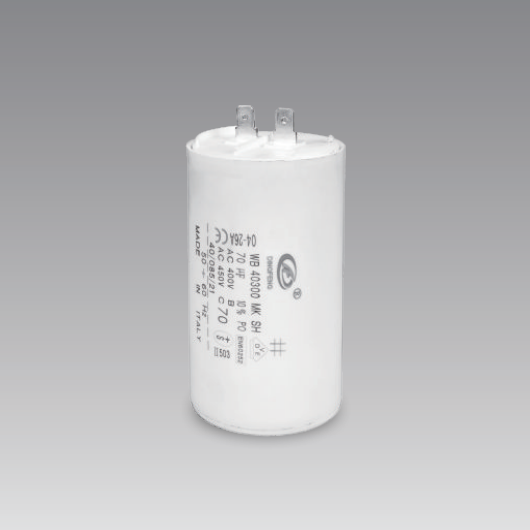 AC MOTOR CAPACITOR CBB60 250V AIR COMPRESSOR RUN CAPACITOR 400V 16UF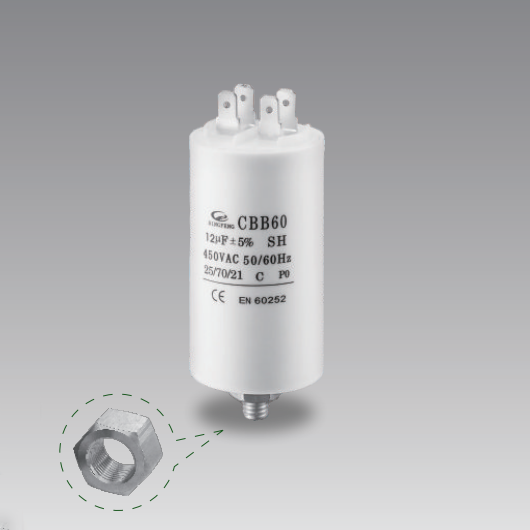 CBB60 8UF 450V CAPACITOR NON POLARIZED WITH HIGH VOLATAGE 250VAC 50/60HZ 25/70/21 MANUFACTURER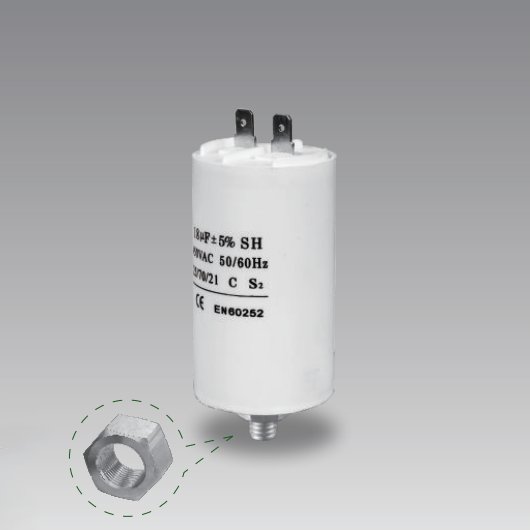 CAPACITOR FACTORY CBB60 CAPACITOR FOR INDUCTION MOTOR EN60252 30UF 50/60HZ 25/70/21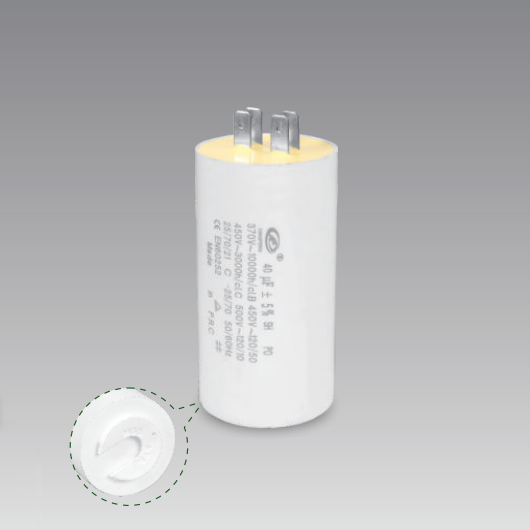 CBB60 400V FILM CAPACITOR MANUFACTURER 240V 24UF CAPACITOR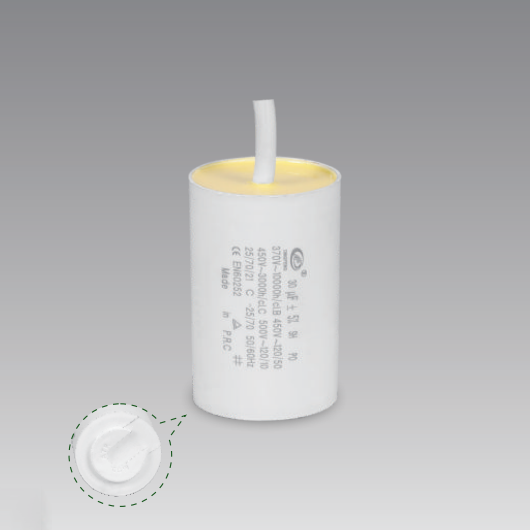 100PCS/CTN CAPACITOR AC MOTOR CBB60 CAPACITOR 24UF FOR LELECTRIC MOTOR WATER PUMP FULL OF RESIN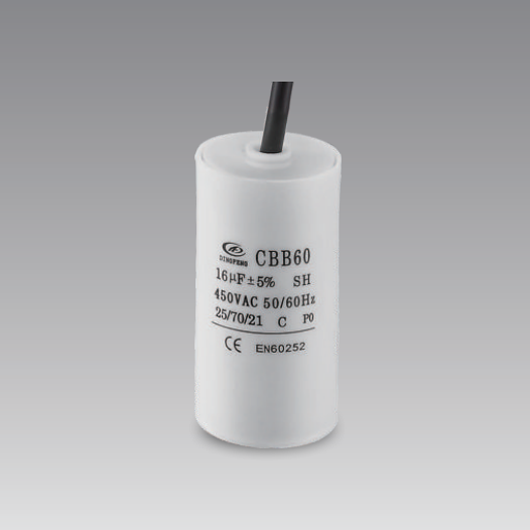 SUPPLY CBB60 MOTOR PUMP CAPACITOR MANUFACTURERS SELLING QUALITY ENSURE CAPACITANCE ACCEPT CUSTOMIZATION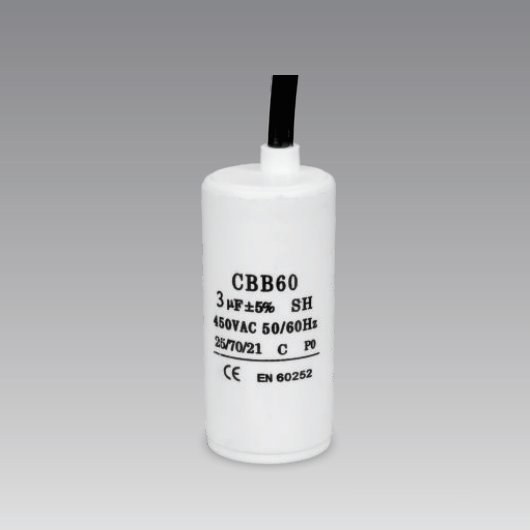 CBB60 50/60HZ 25/85/21 CAPACITOR FOR ELECTRIC MOTOR RUNNING PLASTIC WIR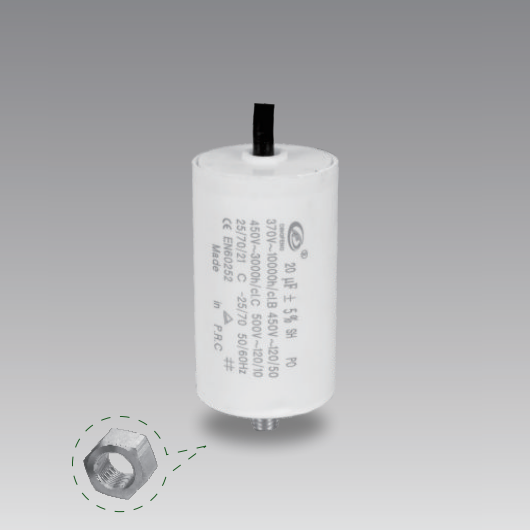 CBB60 CAPACITOR MADE IN CHINA POLYESTER FILM MYLAR CAPACITOR WIRES 450V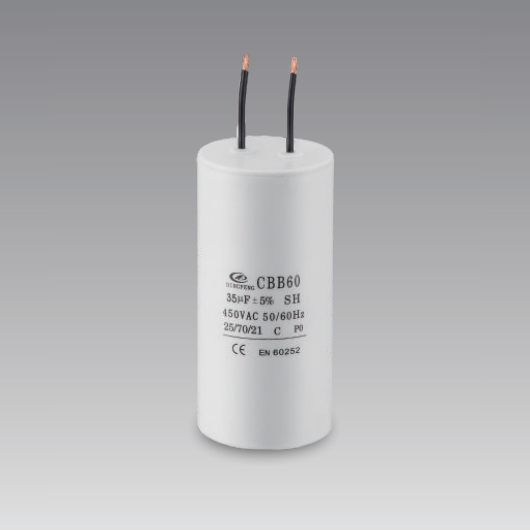 SH AC MOTOR RUNNING CAPACITOR 2 WIRES 450V CBB60 120UF EN60252 250V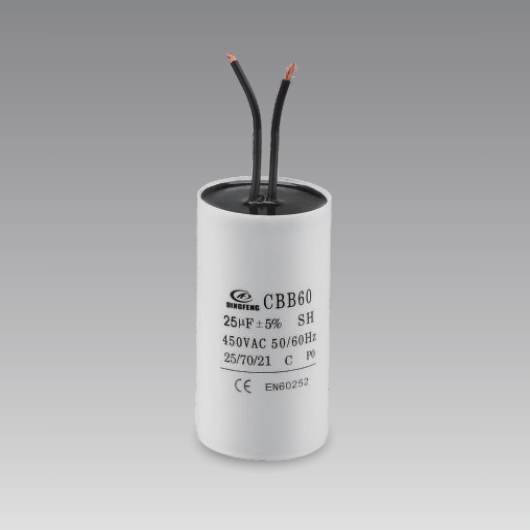 AC MOTOR WATER PUMP WIKI CAPACITOR WITH 2 WIRES 2.5MFD 250VAC 50/60HZ 2.5UF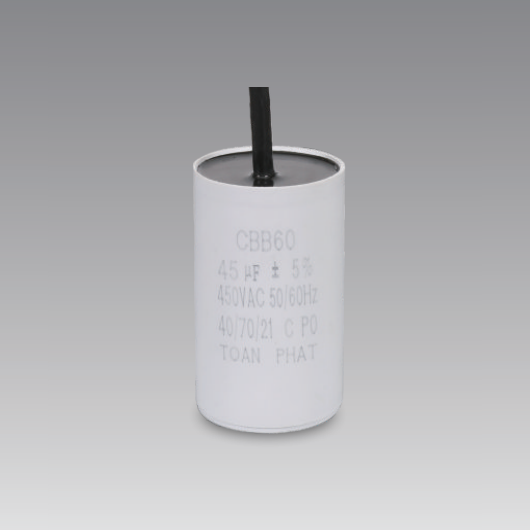 CAPACITOR 100 mfd CBB60 450Vac FILM CAPACITOR single phase motor RUN CAPACITOR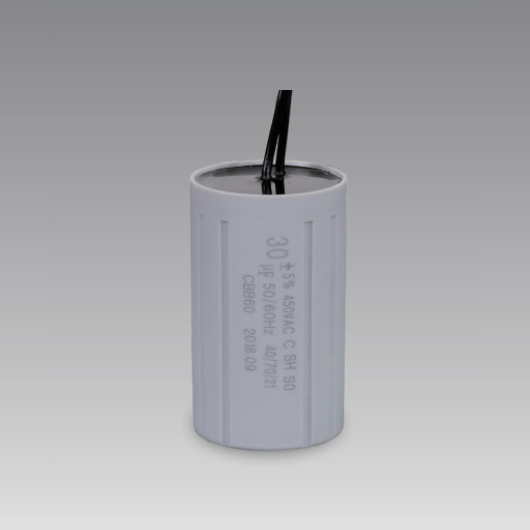 CBB60 2 WIRES TYPE CAPACITORS
100 microfarad ac motor run capacitor for sale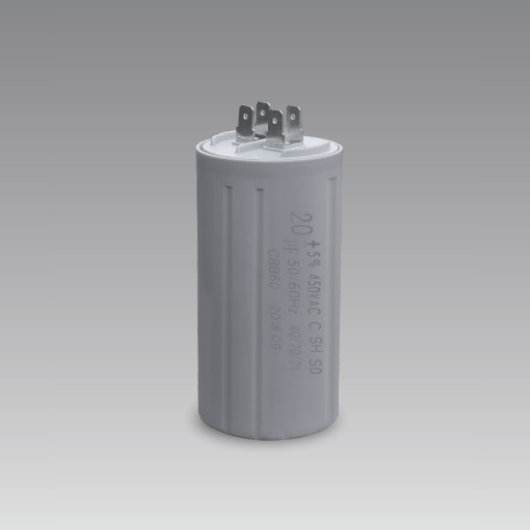 CBB60 4 PINS TYPE CAPACITORS USE OF CAPACITOR IN MOTOR 50/60HZ 250VAC CAPACITOR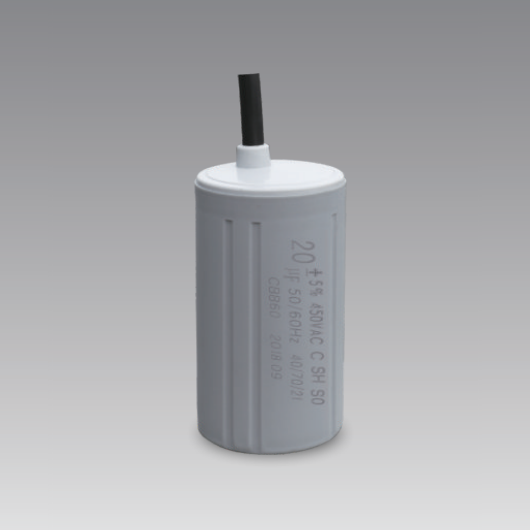 CBB60 CAPACITORS
start and run motor
film and foil capacitors
45UF
ac capacitor types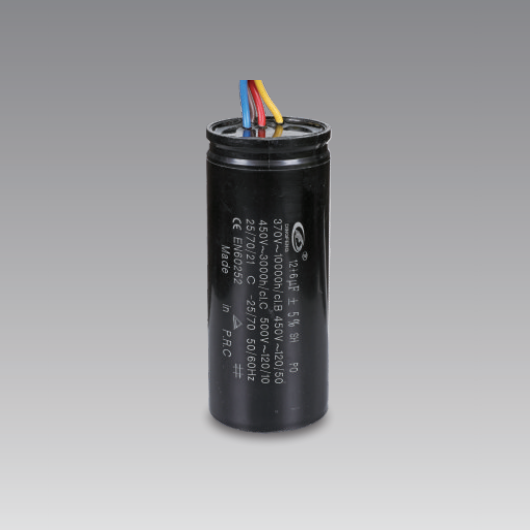 CBB60 4 WIRES WASHING MACHINE CAPACITORS AC MOTOR CAPACITOR 12+5UF 25/70/21 50/60HZ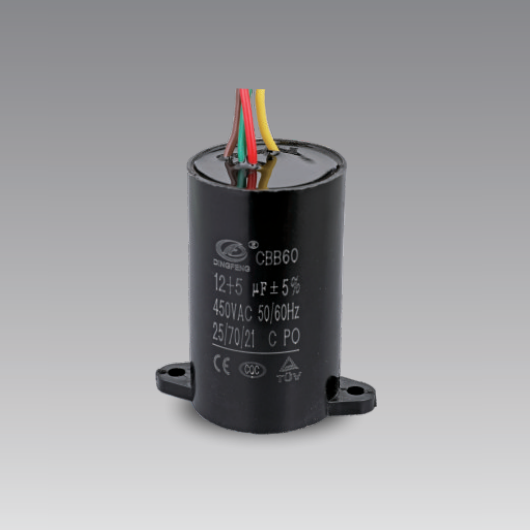 new capacitor
50uf test motor capacitor spa pump capacitor single phase capacitor run motor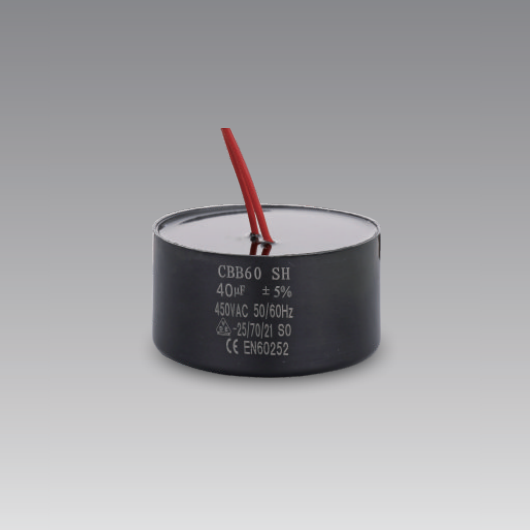 MOTOR CAPACITOR POLARITY CAPACITOR CBB60 50UF 250V WIRING DIAGRAM
CBB60
compressor motor run capacitor used capacitors FOR SALE 15uf 450v capacitor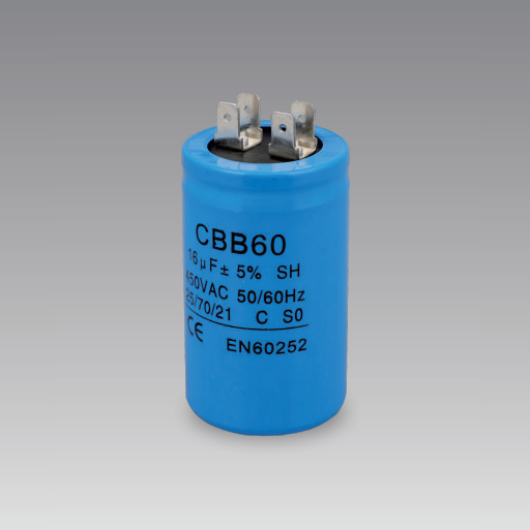 CBB60
250v 80uf capacitor 450v ac motor running 25/70/21 polypropylene film capacitor