Capacitors Factory since 1989
Motor run capacitors features
▷None induction winding structure of metallic polypropylene membrance.
Use square plastic shell, and insulation sealed lid for sealing, plastic lid for sealing or resin for sealing.
▷Small volume, light weight, low loss, excellent self-healing performance. Copper soldering terminal, plastic coated copper wire and CP wire are available.
▷With its good self-healing characteristic, long-life span and high proportionality, it is widely used as the start--up and running capacitor. That is specially for electric
fan, air-conditioner, electric water pump andelectric motor etc.
▷With frequency 50/60Hz, voltage 250VAC, and can help motors start and run.
▷It can continuously operate under rated conditions.
Working Temperature Range

Rated Tolerance of capacitance

intensity Pole-pole Rated voltage×2/10s

Pole-Shell×2+1000V Min 2000V. AC Insulation resistance T-T RC>4000S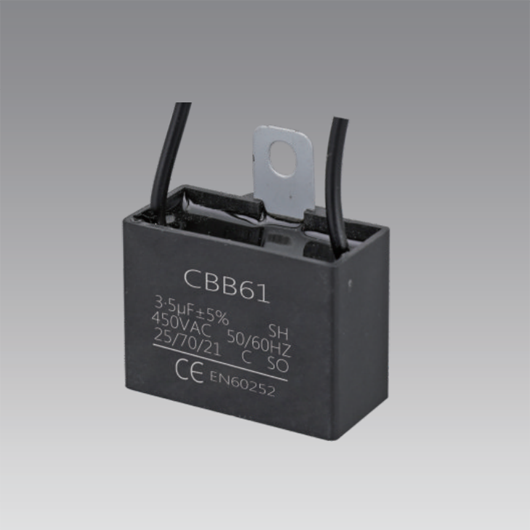 CBB61 PLASTIC FILM CAPACITOR 40UF FAN REGULATOR PRICE 250V CAPACITOR RUN MOTOR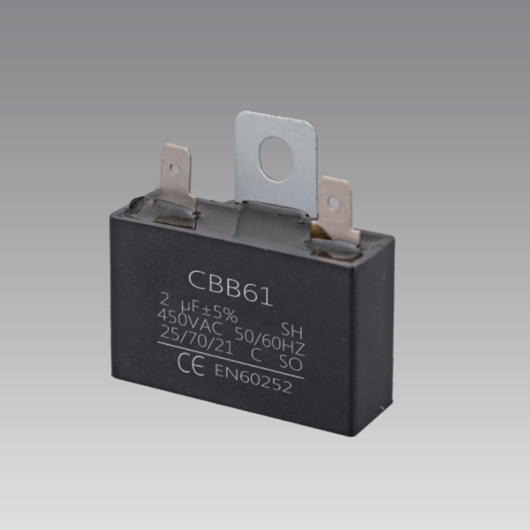 MOTOR START CAPACITOR CHART IN AC 450V CAPACITOR BUY CAPACITOR PRICE LIST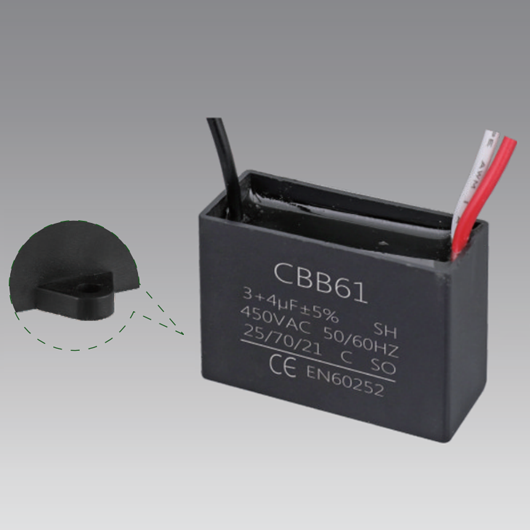 AC MOTOR RUNNING CAPACITOR 250VAC BEST PRICE CAPACITOR 50-60HZ 40/70/21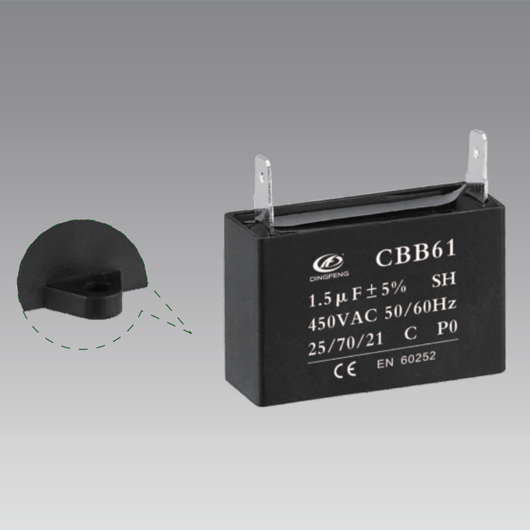 CBB61 CAPACITOR 1.5UF 450 VOLT FAN REGULATOR PRICE 250V 50/60HZ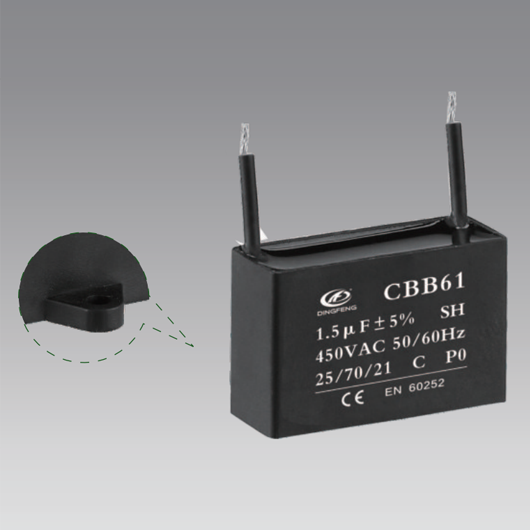 CBB61 FILM CAPACITOR 1.5UF 400V CAPACITOR FAN CAPACITOR PRICE 2 WIRES 50/60 HZ 25/70/21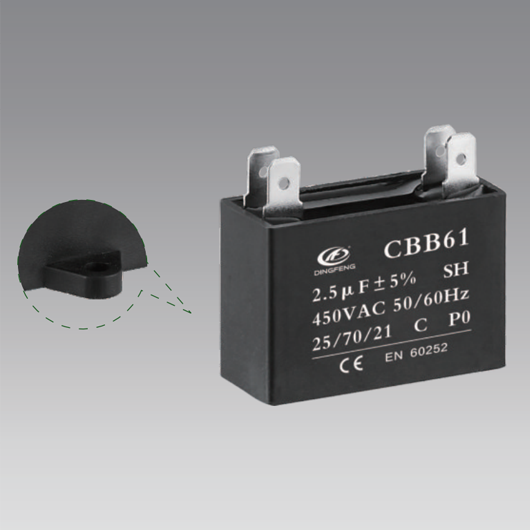 CBB61 ELECTROLYTIC CAPACITOR 24UF 250V TO CBB61 CAPACITOR PRICE 1UF 400VAC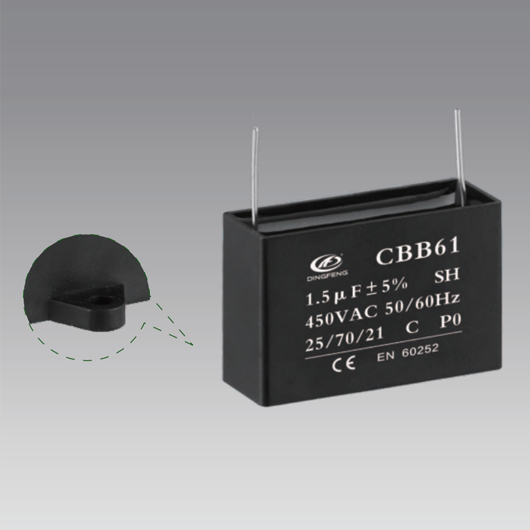 CROSSPOINTER CAPACITOR PRICE LIST OF CAPACITOR CEILING FAN WIRING DIAGRAM CAPACITOR